Computer Controlled Equipment
Okuma MB5000H

Two Okuma MB5000H horizontal CNC machining centers are paired to a 24-station Flexible Manufacturing System (FMS). This is a lights-out manufacturing system that operates unattended, day and night.
---
Okuma Genos M560-V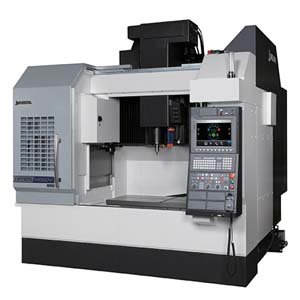 Equipped with a 15,000 RPM 30 HP spindle, travel of 41x22x18, 4th axis, 1000PSI Through Spindle Coolant and Renshaw probing. This machine's extreme rigidity allows for it to take heavy cuts in difficult to machine materials all the while leaving excellent surface finishes.
---
Okuma V920EX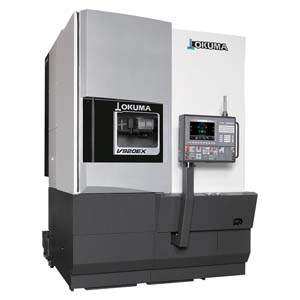 Turning capacity of 36" X 33.75" Z and 1000 psi through tool coolant. 1000 RPM and 5300 ft lbs of torque make this machine very well suited to machine high temp alloys used in the aerospace industry.
---
HAAS VF-4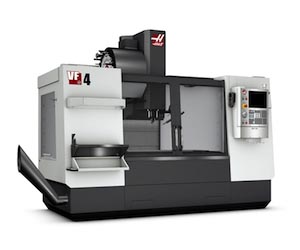 This vertical CNC machining center is equipped with a 24+1-station side mounted tool changer and a work envelope of 50"X, 20"Y and 25"Z, enabling Mach Machine to produce large parts. In addition, the VF4 comes equipped with a 10K RPM spindle, 4th-axis equipped trunnion, ridged tapping and high pressure through spindle coolant.
---
HAAS VF-2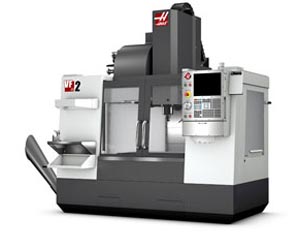 Our smaller Haas machines have a work envelope of 30"X, 16"Y and 20"Z. These machines enable Mach Machine to produce medium-sized parts in a machine with a relatively small foot print. In addition, the VF-2 comes equipped with a 10K RPM spindle 1200IPM rapids, a side-mounted tool changer, 4th-axis equipped, ridged tapping and high pressure through spindle coolant.
---
Okuma Turning Centers
Mach Machine utilizes Okuma Turning Centers because of their unmatched rigidity, toughness, accuracy and repeatability. Our turning centers are capable of bar pulling and bar loading up to 2.75". Our machines utilize Edge Technologies magazine based bar loaders enabling large volume production to be handled with ease and efficiency. Our machines are equipped with parts catchers, sub-spindles, Live tooling, and Y axis off center machining This enables Mach Machine to offer highly competitive prices and excellent turnaround times on large volume jobs. Our Okuma Turning centers are capable of maintaining tolerances of +-0.0001" consistently all while being able to operate lights out.
---
HAAS VF-2SS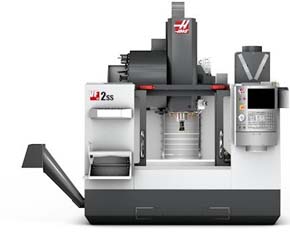 This state-of-the art machining center boast a 30HP, 12000 RPM spindle, servo-driven, side-mounted tool changer with a tool-to-tool time of 1.6 seconds, rapids traverse movement of 1400 inches per minute and high-speed machining used in complex multi-axis machining.

---
HAAS Mini Mill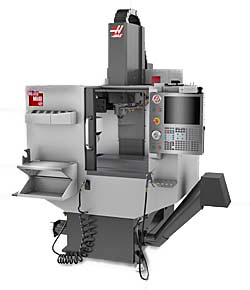 The Haas Mini Mill is the perfect solution for small parts machining in a compact footprint. It is a Super-Speed CNC Vertical Machining Center with 20" x 16" x 13" (508 x 406 x 356 mm) travels.
---
Okuma LB3000EX MYW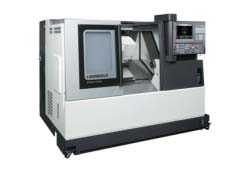 The Okuma LB3000EX MYW is built on Okuma's Thermo-Friendly Concept to ensure minimal thermal growth, and slanted box-bed construction translates to unsurpassed quality and rigidity. Equipped with Okuma's high-power, high-torque PREX motor, this machine delivers high-quality machining from heavy- to high-speed cutting. The operator-friendly, open-architecture OSP-P control makes this machine not only easy to operate, but also to integrate with other peripheral equipment. This Okuma LB3000EX MYW also has live tooling, sub-spindle, and Y-axis. The OGL-10, 20-station overhead gantry system, allows for lights-out running.
---
Mach Machine, Inc. 569 Main Street Hudson, MA 01749 978-274-5700
Copyright © 2010-2022 Mach Machine Inc. | Site Design: Harley Freedman